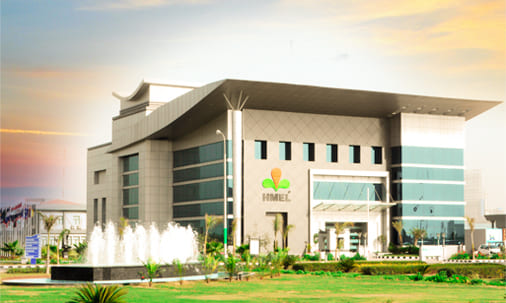 Formed in 2007 as a Public Private Partnership joint venture between the Fortune 500 company, Hindustan Petroleum Corporation Limited (HPCL, a Government of India enterprise) and Mittal Energy Investments Pte Ltd. (MEIL), Singapore (a Lakshmi N Mittal company), HMEL's production assets represent the single largest investment in any sector in the state of Punjab.
Responding to India's energy needs
HMEL's Guru Gobind Singh Refinery at Bathinda, Punjab, is strategically positioned to respond to India's ever changing energy needs. The 11.3 million metric tonnes per annum ( MMTPA ) energy efficient, environment-friendly, high distillate yielding complex refinery has been designed to produce high value added petroleum products catering to a demand-driven market.
Our wholly owned subsidiary, HPCL-Mittal Pipelines Limited, owns and operates the crude oil storage and transportation assets. These include a Single Point Mooring (SPM) to receive crude oil; a 1,020,000 kilolitre (KL) Crude Oil Terminal (COT) to store and blend the crude; and 1,017 kilometre (km) cross-country pipeline to transport the crude from Mundra, Gujarat to Bathinda, Punjab.